If you are looking for Second Year CSE Syllabus for SPPU 2019 Pattern [Batch 2022-2023] you are at the right place, Here we will provide you all the course information about the second year Computer Engineering Syllabus.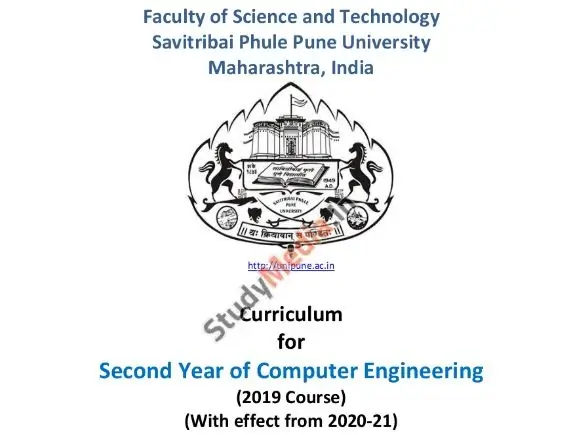 Semister 1: Subjects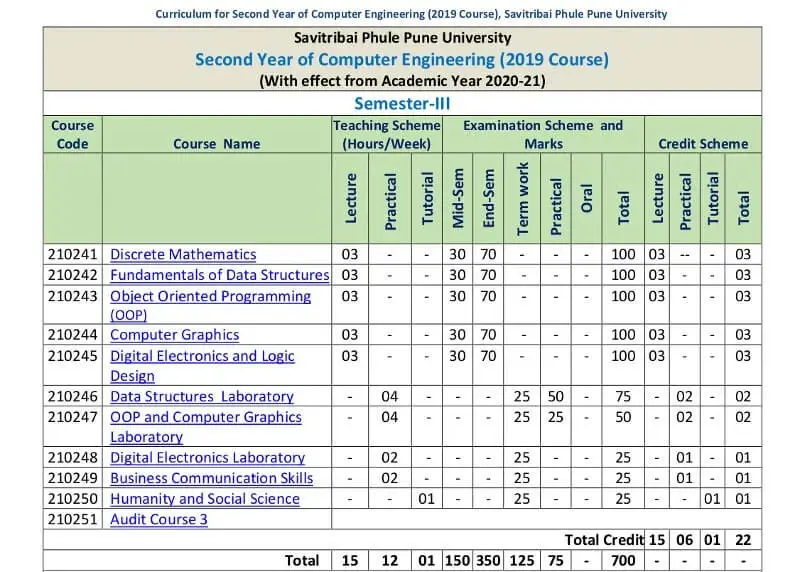 210241: Discrete Mathematics
210242: Fundamentals of Data Structures
210243: Object Oriented Programming (OOP)
210244: Computer Graphics
210245: Digital Electronics and Logic Design
210246: Data Structures Laboratory
210247: OOP and Computer Graphics Laboratory
210248: Digital Electronics Laboratory
210249: Business Communication Skills
210250: Humanity and Social Science
210251: Audit Course 3
---
Semister 2: Subjects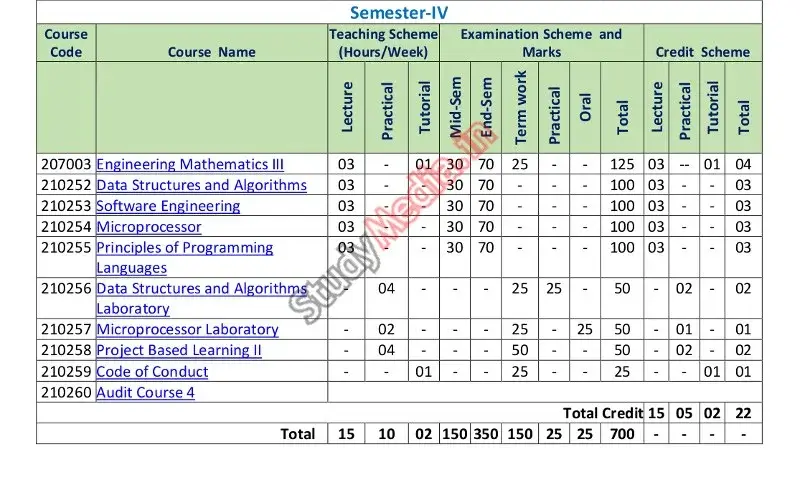 207003: Engineering Mathematics III
210252: Data Structures and Algorithms
210253: Software Engineering
210254: Microprocessor
210255: Principles of Programming Languages
210256: Data Structures and Algorithms Laboratory
210257: Microprocessor Laboratory
210258: Project Based Learning II
210259: Code of Conduct
210260: Audit Course
---
---
Course Objectives
To introduce students to understand, explain, and apply the foundational mathematical concepts at the core of computer science.
To understand use of set, function and relation models to understand practical examples, and interpret the associated operations and terminologies in context.
To acquire knowledge of logic and proof techniques to expand mathematical maturity.
To learn the fundamental counting principle, permutations, and combinations.
To study how to model problem using graph and tree.
To learn how abstract algebra is used in coding theory.