If you are looking for Fourth Year CSE (be cs) Syllabus for SPPU 2019 Pattern [Batch 2022-2023] you are at the right place. Here we will provide you all the course information about the fourth year Computer Engineering Syllabus.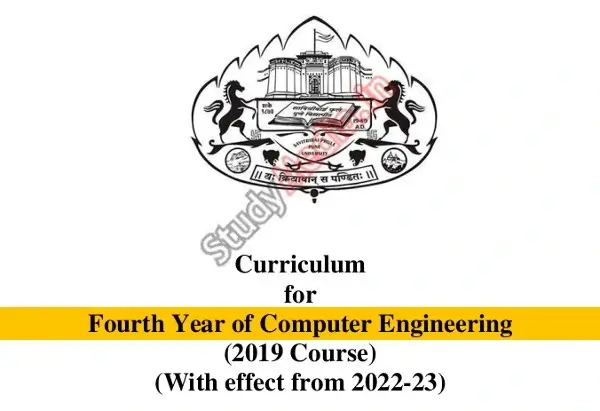 Semister 7: Subjects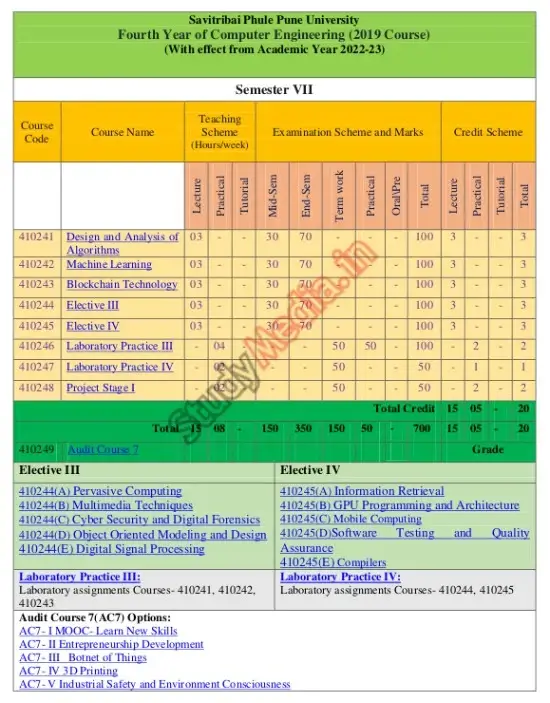 310241: Database Management Systems
310242: Theory of Computation
310243: Systems Programming and Operating System
310244: Computer Networks and Security
310245A: Elective I- Internet of Things and Embedded Systems
310245B: Elective I- Human Computer Interface
310245C: Elective I- Distributed Systems
310245D: Elective I- Software Project Management
310246: Database Management Systems Laboratory
310247: Computer Networks and Security Laboratory
310248: Laboratory Practice I
310249: Seminar and Technical Communication
310250: Audit Course
---
Semister 8: Subjects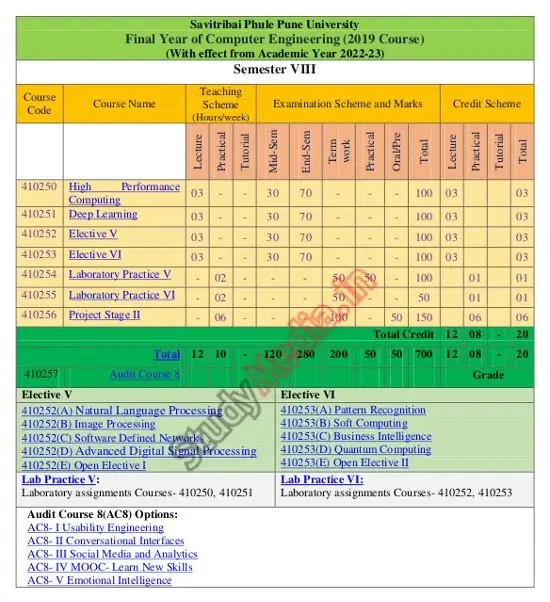 310251: Data Science and Big Data Analytics
310252: Web Technology
310253: Artificial Intelligence
310254A: Elective II- Information Security
310254B: Elective II- Augmented and Virtual Reality
310254C: Elective II- Cloud Computing
310254D: Elective II- Software Modeling and Architectures
310255: Internship
310256: Data Science and Big Data Analytics Laboratory
310257: Web Technology Laboratory
310258: Laboratory Practice II
310259: Audit Course 6
---
---
Program Specific Outcomes
PSO1: Professional Skills-The ability to understand, analyze and develop computer programs in the areas related to algorithms, system software, multimedia, web design, big data analytics, and networking for efficient design of computer-based systems of varying complexities.
PSO2: Problem-Solving Skills- The ability to apply standard practices and strategies in software project development using open-ended programming environments to deliver a quality product for business success.
PSO3: Successful Career and Entrepreneurship- The ability to employ modern computer languages, environments and platforms in creating innovative career paths to be an entrepreneur and to have a zest for higher studies.